The offer came suddenly!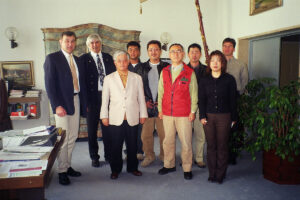 In 2003, Wolfratshausen, Germany, a sister city of Iruma, originally meant "a house where wolves live", is the 1000th year since the word appeared in the book.
To congratulate the anniversary, the Iruma City International Exchange Association decided to donate a Japanese garden to Wolfratshausen City. The Iruma City International Exchange Association has commissioned the work to the Iruma City Landscaping Association, Mr. Kaneko (Kaneko Garden Co.), Mr. Yoshida (Suishoen Co.) and me.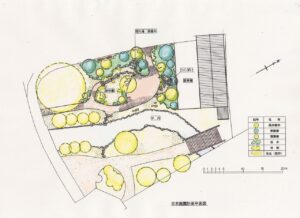 For this project, I was in charge of design, Mr. Yoshida was in charge of the site, and Mr. Kaneko was in charge of the process. We proceed the design work in advance from local photographs and drawings.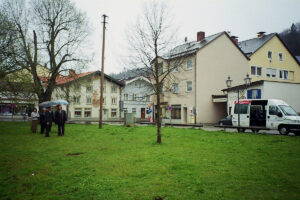 In April 2002, I decided to go to the site for a survey. Yoshikawa Landscaping Association Chief, Kaneko, Yoshida, and the Chief of the Ono Municipal Culture Division from the city hall would accompany with me.We confirmed the site, grasped the surrounding environment, confirmed the location of tree procurement, stone materials, and held discussions with nature conservation groups.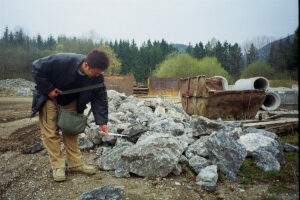 German stones are not naturally rounded by being rolled in rivers that are normally used in Japanese gardens, but only those that have been blown up with dynamite, so when it comes to actual work, these textures and various elements seems to be quite different from a typical Japanese garden. In Germany, nature conservation groups have strong opinions, and it is necessary to consult with them about anything.
Apparently, things do not go easily as we originally planned.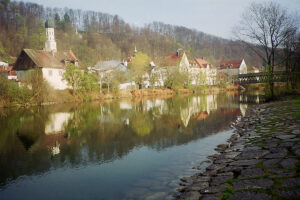 At the stage of planning, we stayed up all night to select most of the planting lists, which were rejected.
The reason was that the land here is alkaline, and evergreens could not be used very much.
9 days in Germany
With that in mind, we arrived at the site on September 1, 2003.
We decided on a fairly reckless process of creating a garden of about 150 tsubo (about 486 sqm) with three landscaping engineers in nine days.
Mr. Sakamoto accompanied from Iruma City Hall and 3 engineers with a translator for each engineer who ended up as the workers during entire project period.
Below I introduce our daily struggles.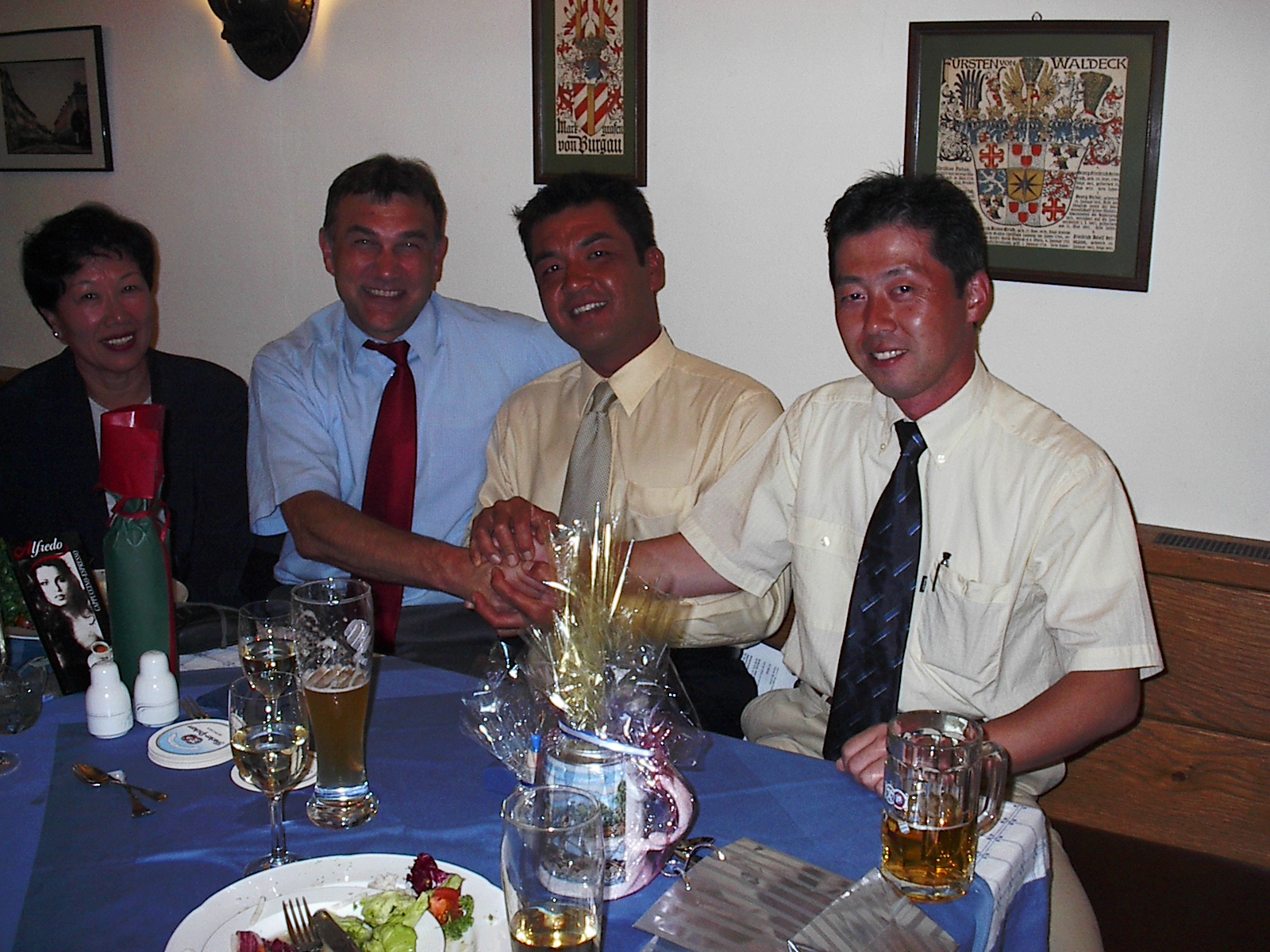 It rained from the morning on the last day. Because of raining, I changed the schedule. I did not plant the re…
Photo gallery
Image sketches created at the planning stage at that time, completed gardens, and other newspaper articles at that time.